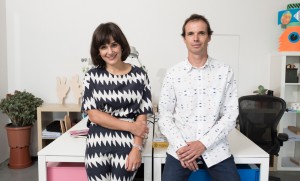 Start: Sunday, November 9, 2014 11:00 am
Finish: 1:30 pm
Meet at: MPavillion, Queen Victoria Gardens,, 180 St Kilda Rd, Southbank
Warning - you are viewing a past event
We are revisiting our partnership with the Office for Good Design to present more FREE design themed bike tours this spring.
See your city through the eyes of a designers Utopian Folk by bike. This well-paced, collective ride shows us not only what we can learn about our urban space by wheels, but why Utopian Folk think spaces of public meeting are crucial to making cities hum. The ride will begin and end at MPavilion.
MPavilion is a unique architecture commission and design event for Melbourne, initiated by the Naomi Milgrom Foundation with support from City of Melbourne and the Victorian State Government.
Each year for the next four years an outstanding architect will be commissioned to design a temporary pavilion for the Queen Victoria Gardens, in the centre of the vibrant Southbank Arts Precinct.
This ride is suitable for intermediate and experienced bike riders. It will take place on off road and on road bike lanes in traffic. Bring water, snacks and sunscreen.

Add to your calendar
Want people to put this event in their calendar?
Click here
for embed code for your website.
If you listed this event, we sent you an email with a link that allows you to update it.
If you want to edit this event but you don't have that email handy,
click here
for a replacement email.
2012