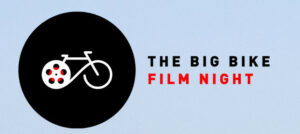 Start: Tuesday, October 4, 2022 6:15 pm
Finish: 10:00 pm
Meet at: Village Cinemas Jam Factory, South Yarra
Warning - you are viewing a past event
It's geared to inspire, with an absolutely breathtaking range of short cycling films that celebrate the fun, adventure, and inspiration that cycling enables, whatever your ride is;
This year's collection has 12 films, runs for just over 2 hours and 20 minutes.
This year every ticket purchased to attend a screening of The Big Bike Film Night goes in the draw to WIN A CYCLING HOLIDAY to New Zealand thanks to our Presenting Partner Ngā Haerenga Great Rides of New Zealand.

Add to your calendar
Want people to put this event in their calendar?
Click here
for embed code for your website.
If you listed this event, we sent you an email with a link that allows you to update it.
If you want to edit this event but you don't have that email handy,
click here
for a replacement email.
6587