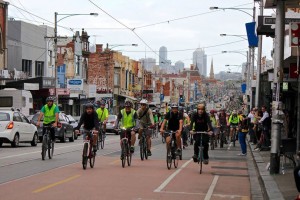 Start: Friday, March 31, 2023 5:00 pm
Finish: 8:00 pm
Meet at: State Library Melbourne
Warning - you are viewing a past event
Time to resist the backlash in the south, and maybe celebrate new St Kilda Rd bikelanes.
Plans are being developed.

Add to your calendar
Want people to put this event in their calendar?
Click here
for embed code for your website.
If you listed this event, we sent you an email with a link that allows you to update it.
If you want to edit this event but you don't have that email handy,
click here
for a replacement email.
6630