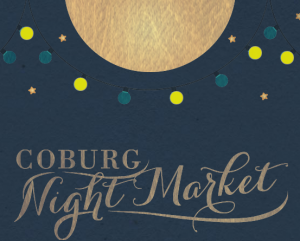 Start: Friday, December 5, 2014 5:30 pm
Finish: 11:59 pm
Meet at: Bridges Reserve, Coburg
Warning - you are viewing a past event
Join us from 5.30pm onwards this Friday at the Coburg night markets (near the swimming pool) to browse the artisan wares, partake of the culinary delights and listen to bands.
Vendors include food from Vietnam, India, Argentina, Spain, Turkey, Germany, Mexico, and other. Food also comes in the delicious shapes of burgers, souvlaki, dogs, panzerotti, calamari, twisttos, arancini. But wait! – also dessert stalls serving sweets from gelato through to poffertjes.
More info at http://coburgnightmarket.com.au
Later in the night we may ride the short distance to the Coburg drive in (weather / numbers / whats showing dependent) for a ride in movie. Movie tickets generally from $8 – $14 depending on numbers. For this, bring warm clothes and something to sit on.
More info at http://villagecinemas.com.au/cinemas/coburg-drive-in
sms 0487833161 if you are having trouble finding us

Add to your calendar
Want people to put this event in their calendar?
Click here
for embed code for your website.
If you listed this event, we sent you an email with a link that allows you to update it.
If you want to edit this event but you don't have that email handy,
click here
for a replacement email.
2109