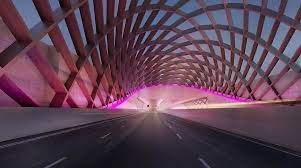 Start: Saturday, October 21, 2023 10:00 am
Finish: 2:30 pm
Meet at: Kerferd Rd Pier (Albert Park)
Warning - you are viewing a past event
There are are some big changes to bike networks in the West and Inner West of the CBD as part of the Westgate Tunnel Project. Ride with Port Phillip Bicycle Users Group and find out more!
Join us from the Kerferd Rd Pier (Albert Park) at 10am as we venture through Westgate Park and across the Yarra River on the Punt ($5 weekend fee). From Spotswood we will head East on Hyde St to the Westgate Tunnel Project Office (Newport/Yarraville near Yarraville Park) to view the plans and snazzy 3d visualisations of the new bike infrastructure. Stop for a coffee / lunch near Footscray Arts Centre. We will then ride 6km along Footscray Road temporary bike paths and through to Docklands, where we can view some of the infrastructure under construction, including the early beginnings of some of the cycleways. End 2:30pm at Southern Cross station (overall ride to that point would be 14km) or ride back to Port Phillip together.
Riders of all ages & abilities welcome.

Add to your calendar
Want people to put this event in their calendar?
Click here
for embed code for your website.
If you listed this event, we sent you an email with a link that allows you to update it.
If you want to edit this event but you don't have that email handy,
click here
for a replacement email.
6757